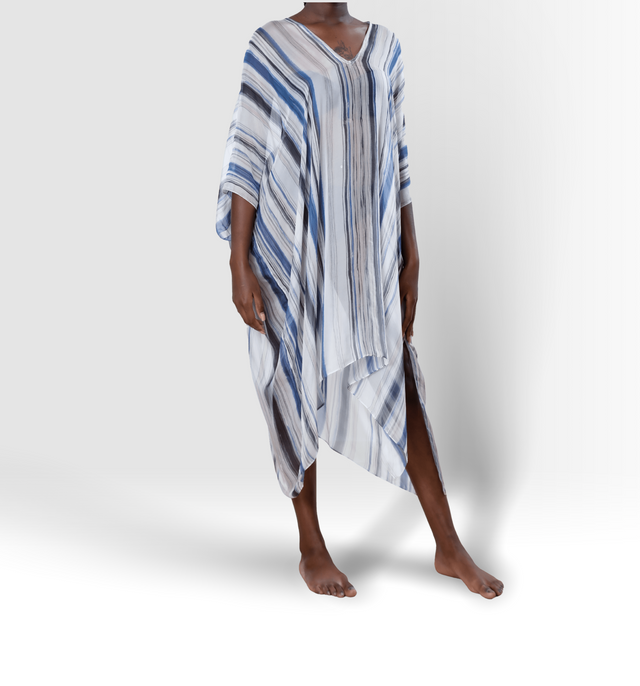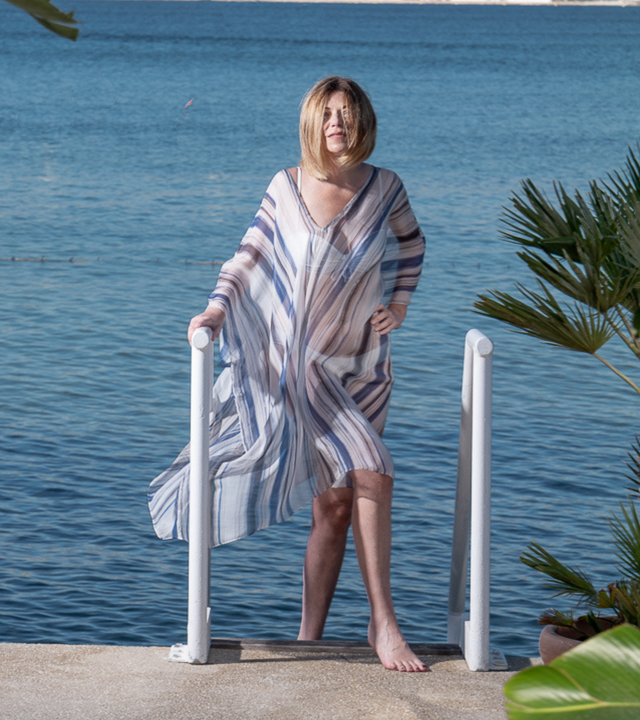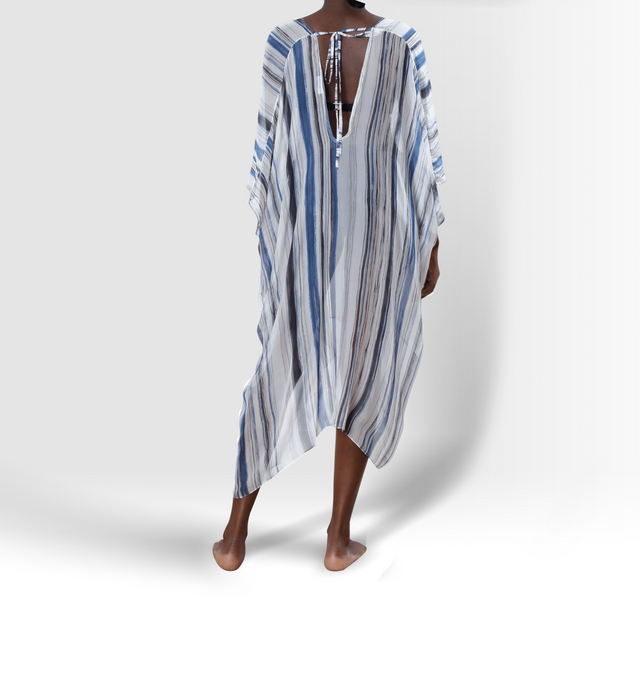 St. Tropez Beach Kaftan | Onda Leger
It all started with the ST TROPEZ beach kaftan and the idea of making a sassy cover-up that will never go out of style. Cut daringly low in the décolleté and back, St Tropez is adjustable to just about any size with its long, flowing shoulder ties. Made just outside of Lyon, France. Generates as little in the way of off-cut waste as possible.
PRINT
Waves of blue and smokey grey bands over a daringly sheer white background. Ideal over a black or blue bikini and a seriously toned bod.
FABRIC
100% silk. Very diaphanous. Recovered from a leading French luxury brand.
FIT
Easy, breezy, one-size-fits-most. Model is 172cm || 5ft 7.5in and wears size 1. Figure model 175cm || 5ft 8.5in and also wears size 1.
110cm from top to bottom || 114cm from side to side.
CARE
Machine wash on delicate setting in cool water. Hang to dry. Iron without steam.