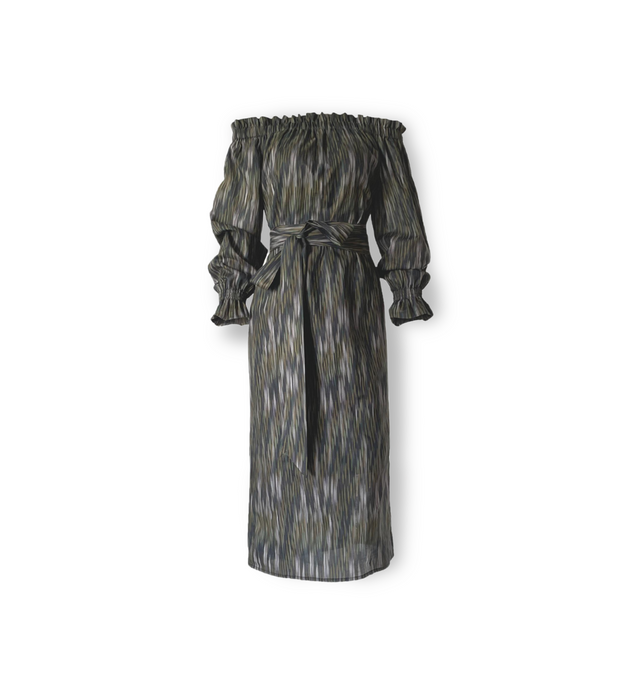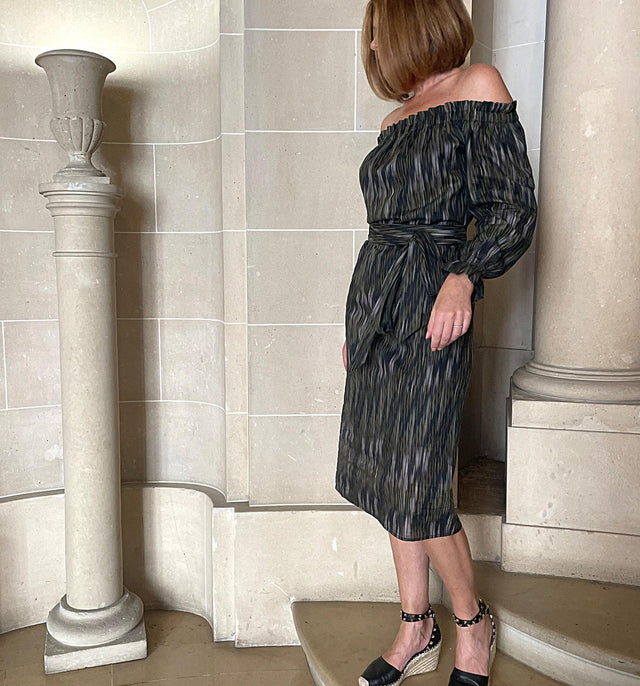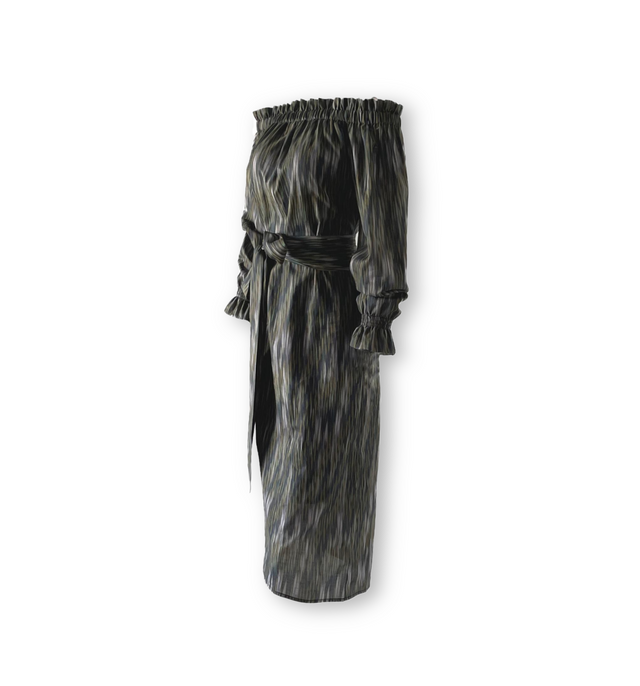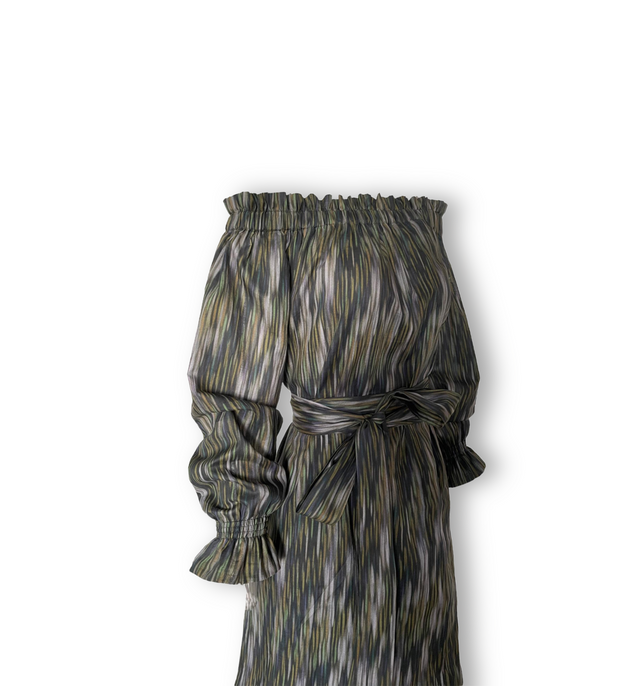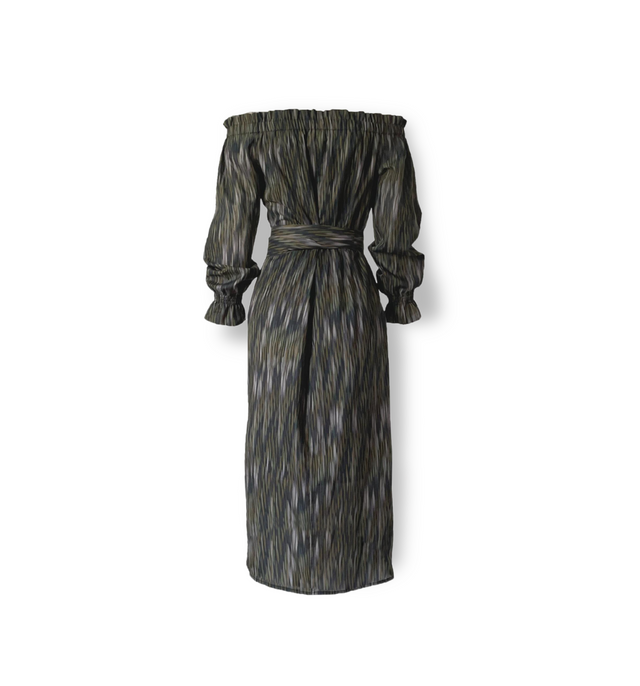 Montserrat | Craie Digitale
Fabulously feminine without excess frill, MONTSERRAT is the dress that you'll find excuses to wear. From special occasions to just wanting to feel pretty, the off-the-shoulder styling, puffed sleeve, and chic midi-length will allow you to channel your inner princess while keeping your look sophisticated and cool. The cotton voile lining will help keep you feeling cool too.
PRINT
Chalkboard green and grey, with steaks of chalky white and some of the other colours that the math teacher used when teaching calculus. You remember, right?
FABRIC
100% cotton poplin shell 100% cotton voile lining. Recovered from a leading French luxury brand.
FIT
Fits generously at the bust, slightly more fitted at the hips. Model is 172 cm tall || 5ft 7.5in.
CARE
Machine wash cold and gentle. Drip dry. Iron with steam.