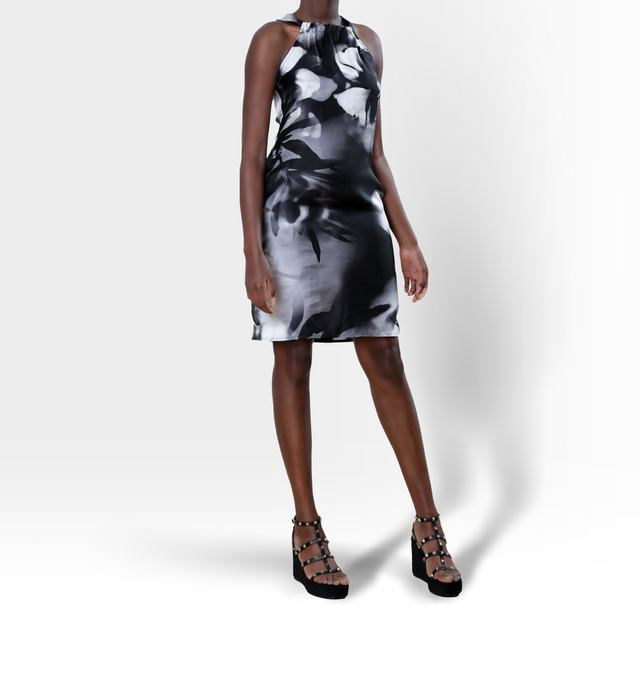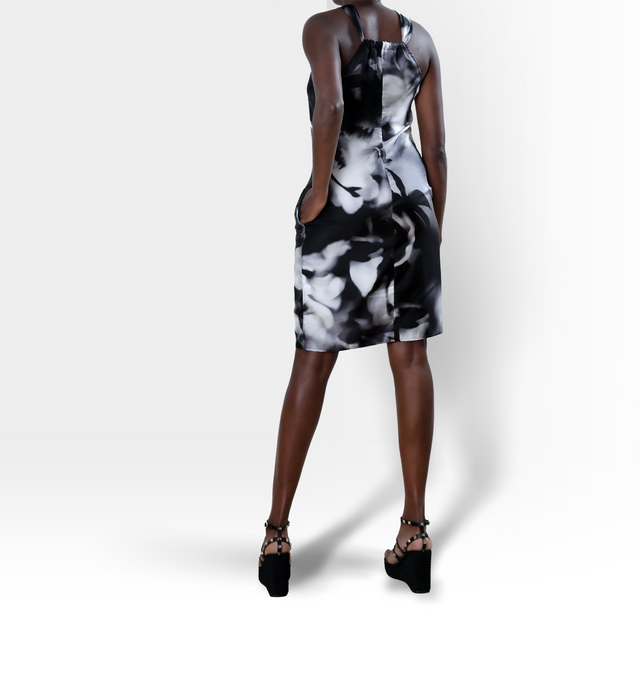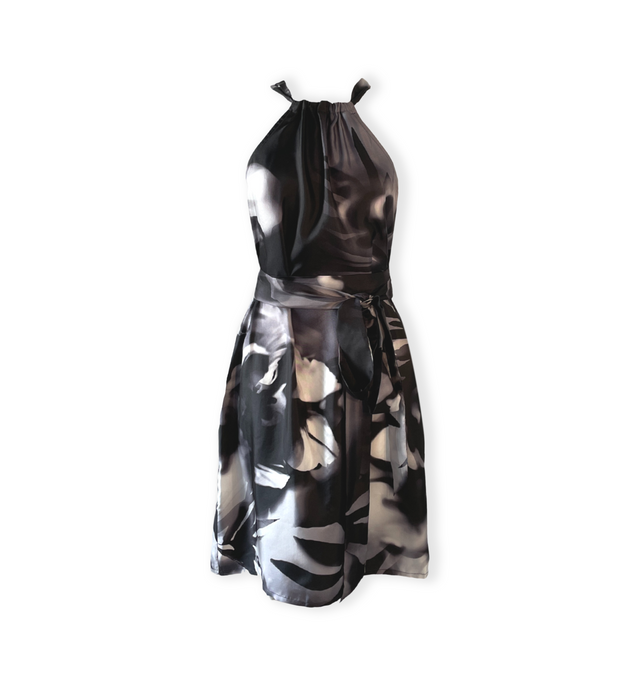 Maya Silk Dress | Black Leaves
MAYA MAYA is an easy-going anytime dress that falls just above the knees. Unbelievably lightweight and easy to pack, it can be worn for just about any occation, making it the ideal tropical travel partner and perfect summer dress.  Even though it was dreamed up for strolling around a lush Yucatan resort, Maya Maya looks as terrific in the city as it does for sundowners by the beach.  No wardrobe should be without one.  The inclusion of side-seam pockets generates a moderate amount of cut-off waste that is transformed into belts, ribbons or distributed to fellow fabric up-cyclers in the Paris region.
PRINT
A moody, modern pattern of leafy black shadows cast across varying depths of silver and grey.
FABRIC
100% lightweight satin silk. Recovered from one of France's most prestigious luxury fashion brands.
FIT
Slips on overhead and falls almost straight down to just above the knees from the bust. As a column dress, it's not particularly flowy, but the cut is pretty forgiving and can be cinched at the waist with the long sash belt. Model is 172cm || 5ft 7.5in and wears size 1. Figure model 175cm || 5ft 8.5in and also wears size 1. If in doubt, select a size up.
CARE
Handwash or machine wash on delicate setting in cool water. Hang to dry. Iron without steam on silk setting.