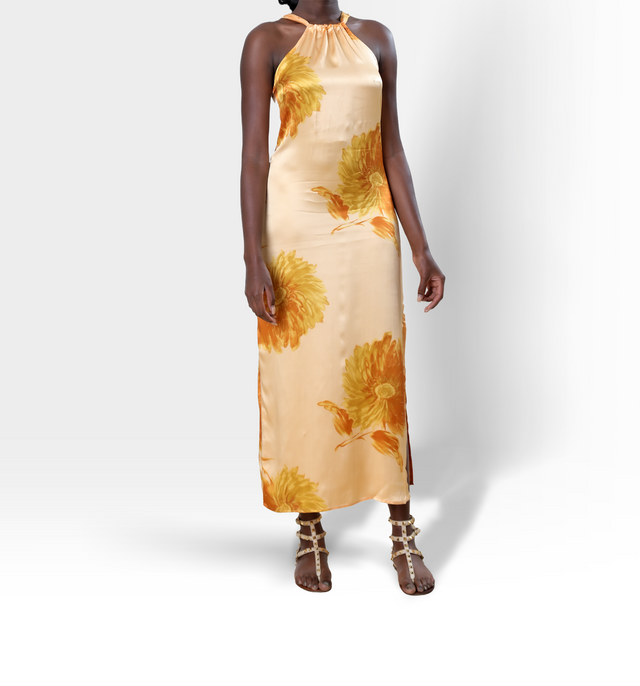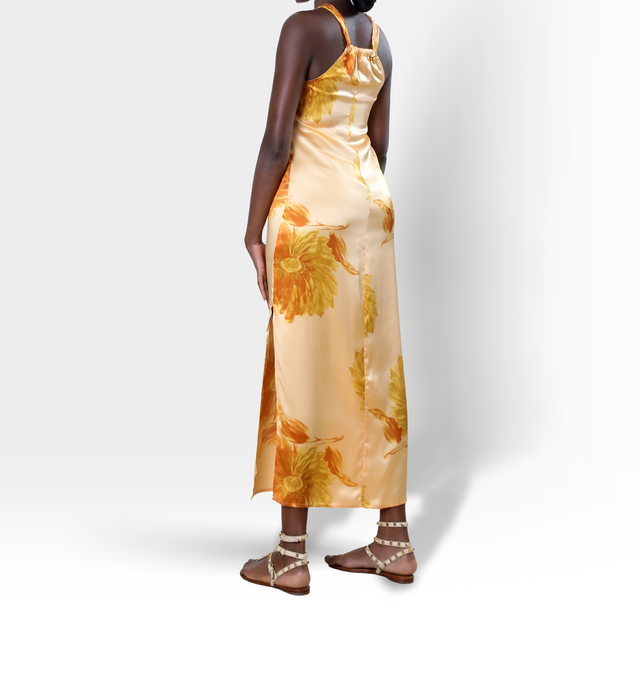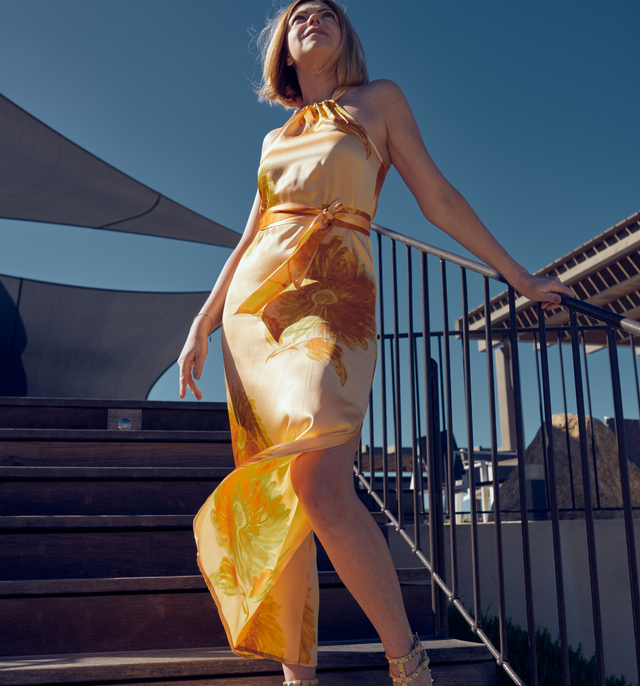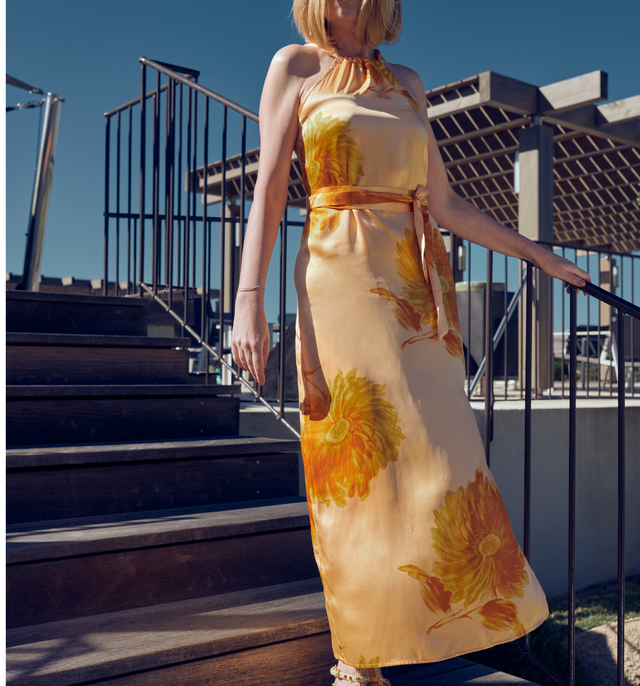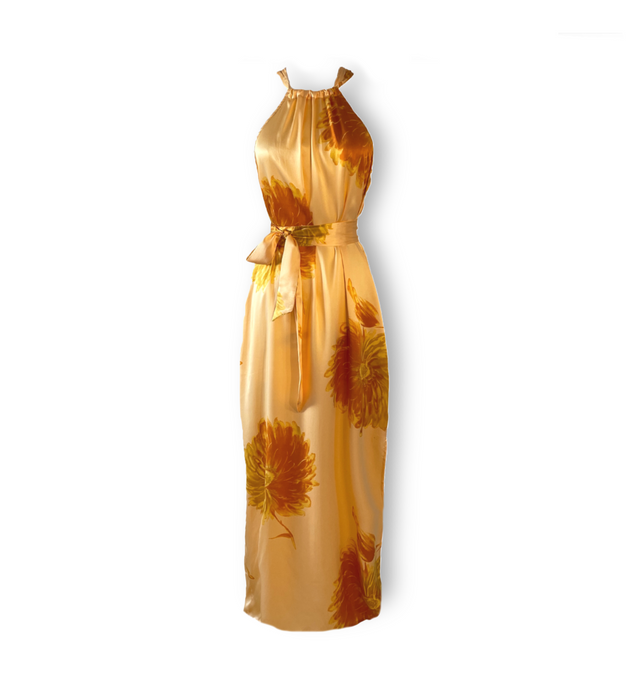 Maya Maxi Silk Dress | Sunflower
A column of super-light simplicity, MAYA MAXI can be belted at the waist or worn forgivingly, yet flatteringly, loose. Works from dawn 'til dusk depending on how you choose to style it - from flip-flops at breakfast to killer heels when the sun goes down.

FULL DISCLOSURE:  These MAYA MAXIs were manufactured by an alternate atelier that was recommended to us in Paris.  The dress looks and feels awesome, but the finish inside isn't as clean as what CRUZ&PEPITA strives for.  If you can overlook the overlocked stitching (instead of our signature French seam) grab one of these SPECIALLY PRICED lovelies today!
PRINT
A rich sunny apricot emblazoned with a large abstract floral motif. Nothing says summer like this.
FABRIC
Ultra-luxurious 100% silk satin. Recovered from one of France's most prestigious luxury fashion brands.
FIT
Slips on overhead and falls straight down from the bust. As a column dress, it's not particularly flowy, but the cut is pretty forgiving. Wear it loose or cinch it at the waist with the matching sash belt provided. Model is 172cm || 5ft 7.5in and wears size 1. Figure model 175cm || 5ft 8.5in and also wears size 1.
CARE
Handwash or machine wash on delicate setting in cool water. Hang to dry. Iron without steam on silk setting.