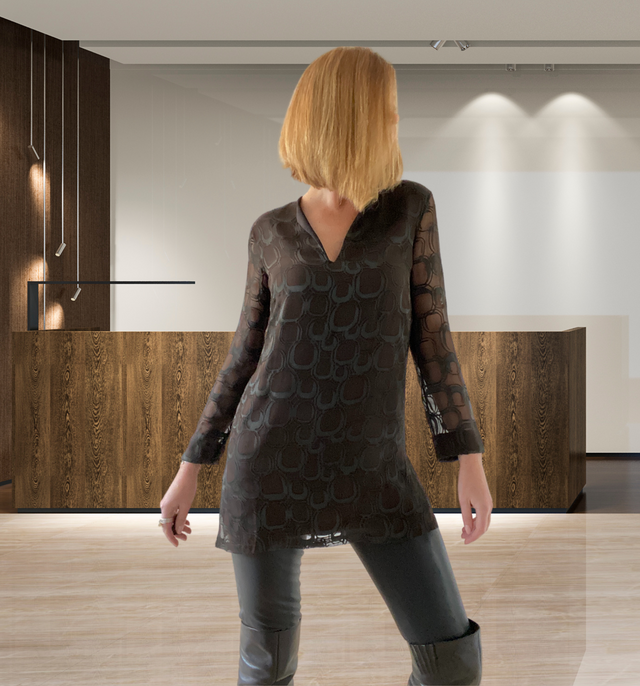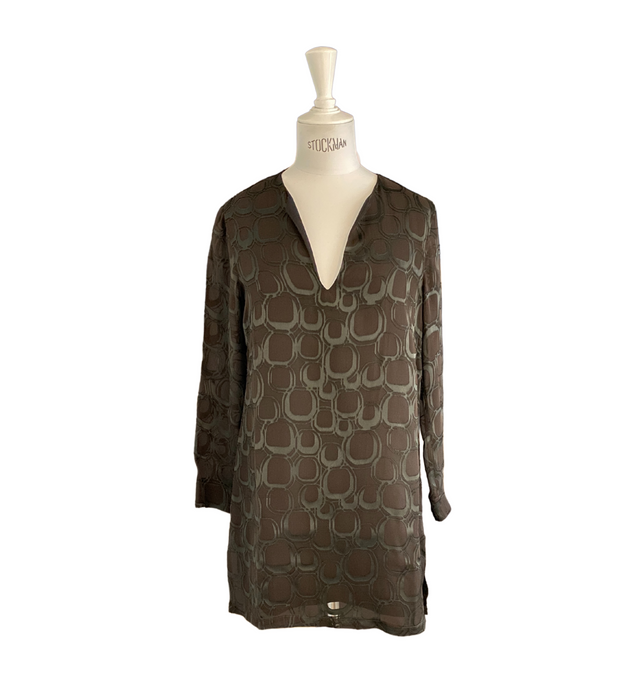 Kai Tunic Top | Choco Retro
KAI silk tunic top is quite simply the most versatile piece of clothing you will ever own. A loose-fitting tunic with a daring décolleté, Kai is at once forgiving and sexy, whether worn over a bikini or thrown over a pair of leather leggings. The minimalist design gives centre stage to layered fabrics, with a diaphanous outer shell and lining which peeps out at the collar. The sleeves are sheer and lined at the cuff for a sophisticated finish. Super comfortable and undeniably stylish, your first Kai won't be your last.
PRINT
A retro motif of rounded black squares on a rich, chocolaty brown base of sheer silk chiffon. Only 3 pieces were made from this gorgeous material. The black silk lining has a subtle satiny sheen.
FABRIC
100% acid-etched silk shell / 100% silk satin lining. Recovered from a leading Italian luxury brand.
FIT
A generously cut, straight tunic that falls below the butt. Side slits make Kai extra forgiving. The décolleté is cut low and opens slightly at the neck to reveal the lining inside. Lined cuffs hit slightly above the wrist. Model is 172 cm tall || 5ft 7.5in.
CARE
Eco-safe dry cleaning is recommended or wash in cold cycle for delicates. Hang to dry. Iron without steam on silk setting.