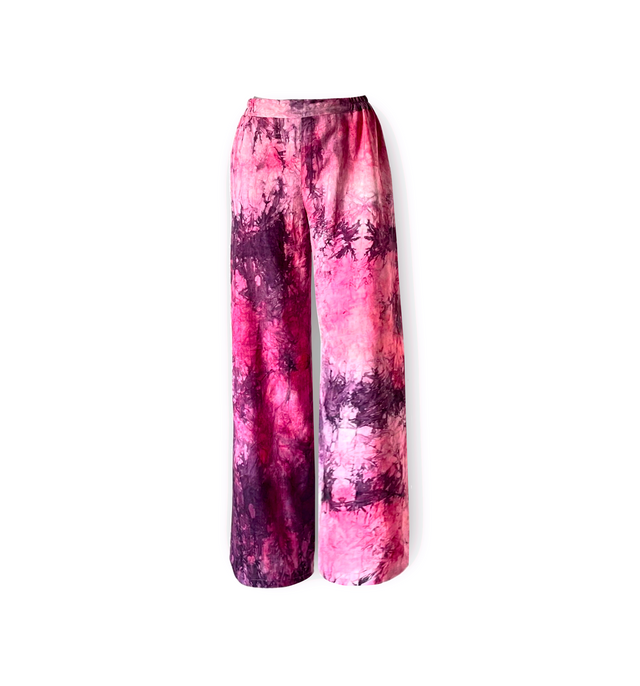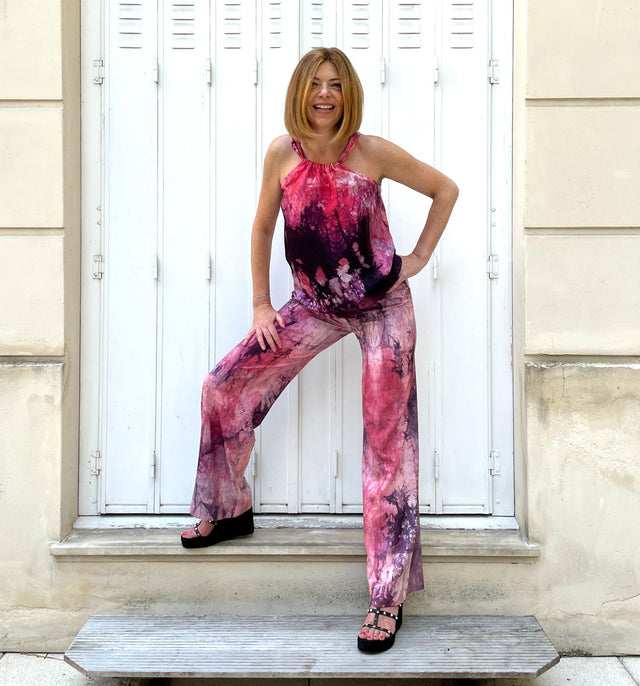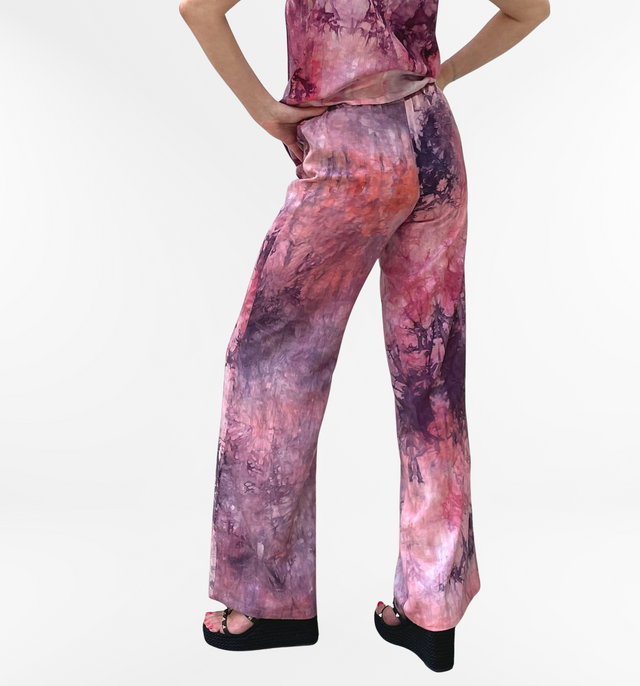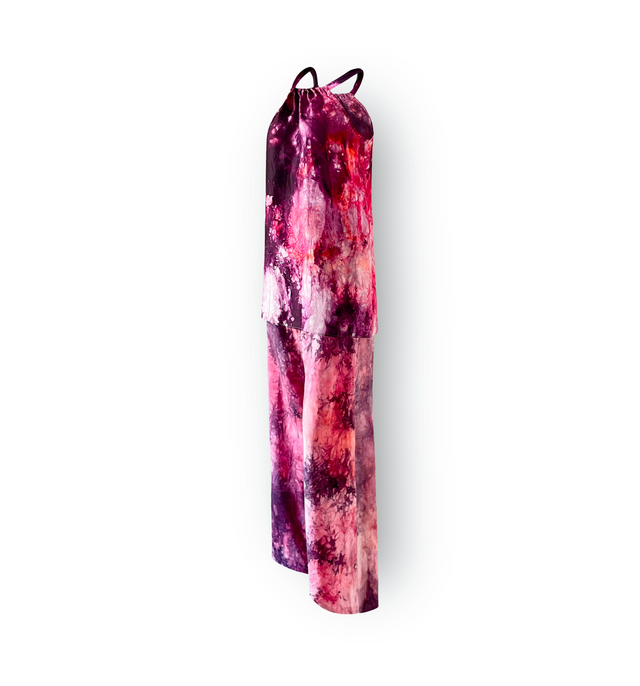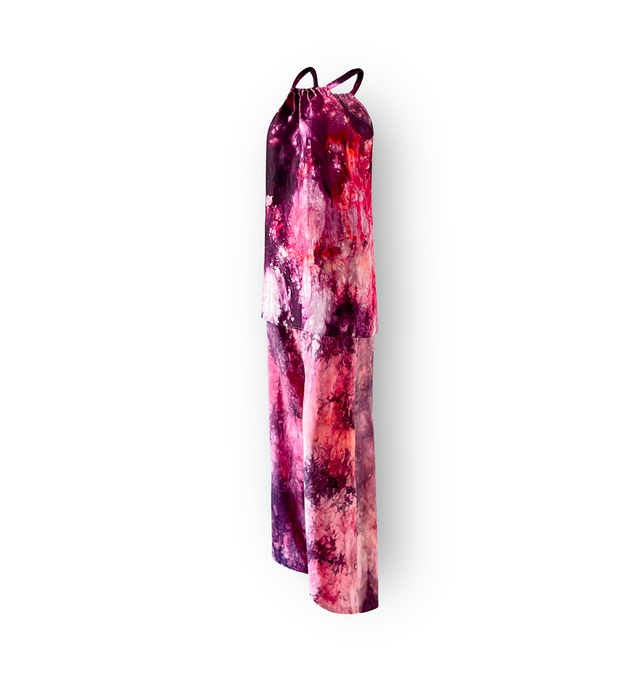 Cayman Not-Just-Beach Pants | Taffy Tie-Dye
CAYMAN beach pants are the result of a chance encounter with an old girlfriend in the supermarket.  "What are you doing these days?" she asked.  "Creating a line of sustainable resort wear." I said.  "I hope you do nice pants." she said.  And so, I decided to do nice pants.  Lightweight, long and flattering, with a comfortable elasticated waistband and an elegant wide leg that skims the sand when you're in flip-flops and looks city-ready when you're in your favorite platform heels.  Nice pants.
PRINT
A fun, pink and purple tie-dye print on white. Please note: The placement of the print will differ on each pair of pants, so no two are exactly alike.
FABRIC
A lightweight blend of 60% cotton and 40% cotton. Recovered from a leading French luxury brand.
FIT
The elasticated waist is forgiving without looking mumsy and the fabric on the thigh and butt will loosen with wear. Long length. Model is 172cm || 5ft 7.5in and wears size 1. Her pants skim the ground in bare feet.
CARE
Machine wash on delicate setting in cool water. Hang to dry. Iron with steam.