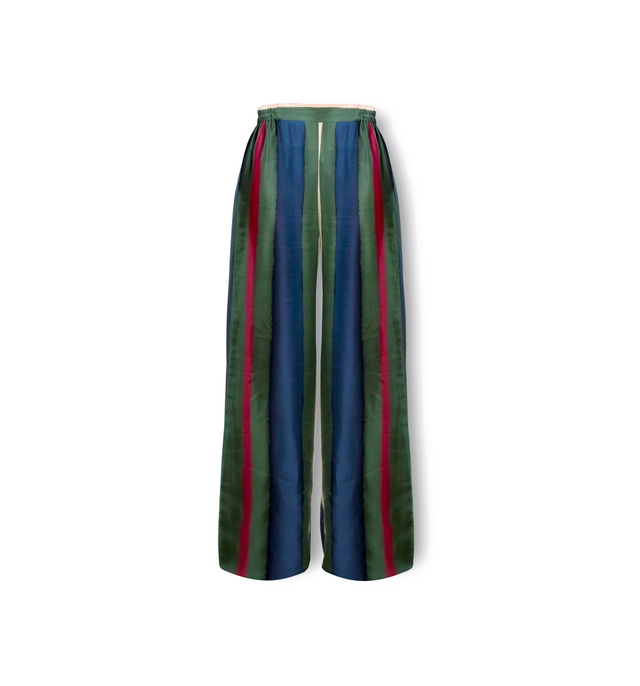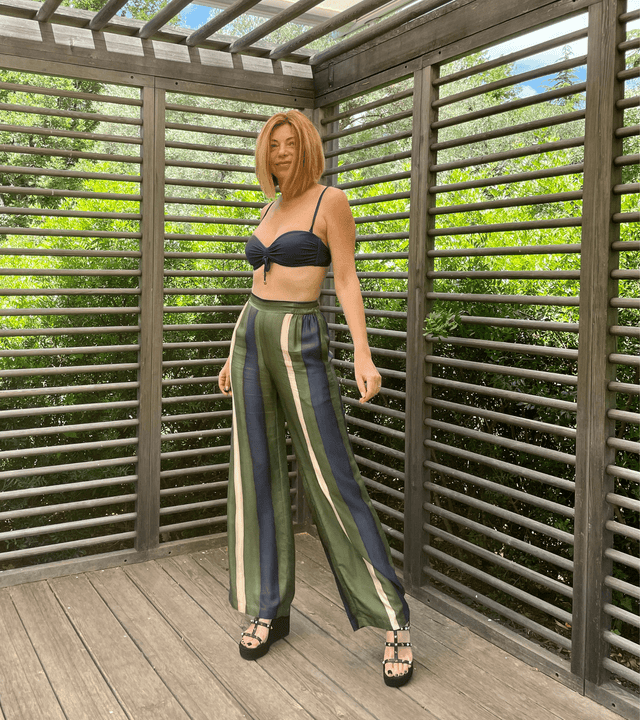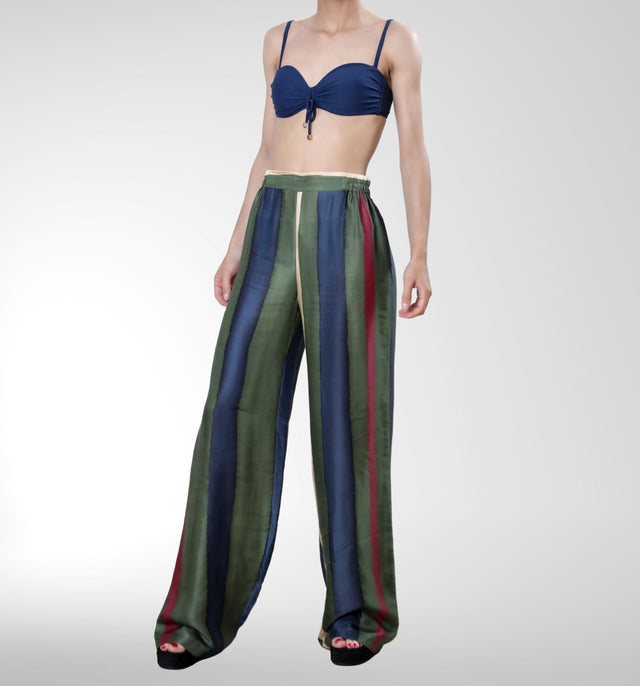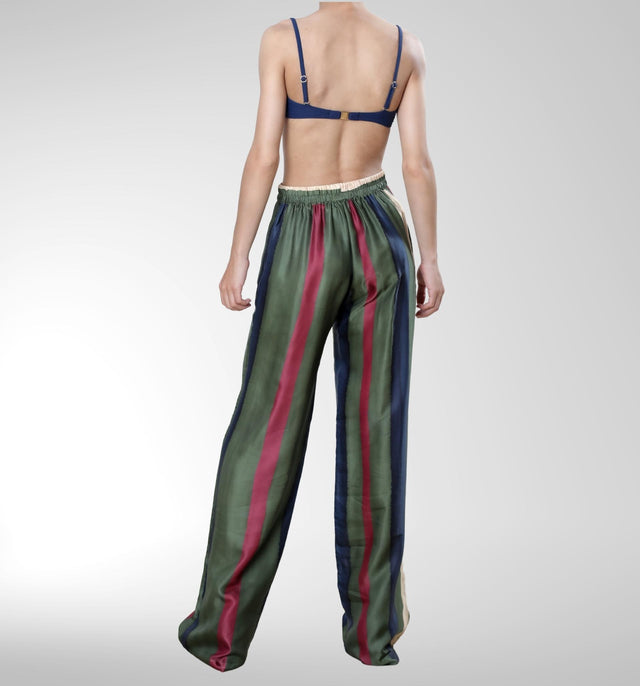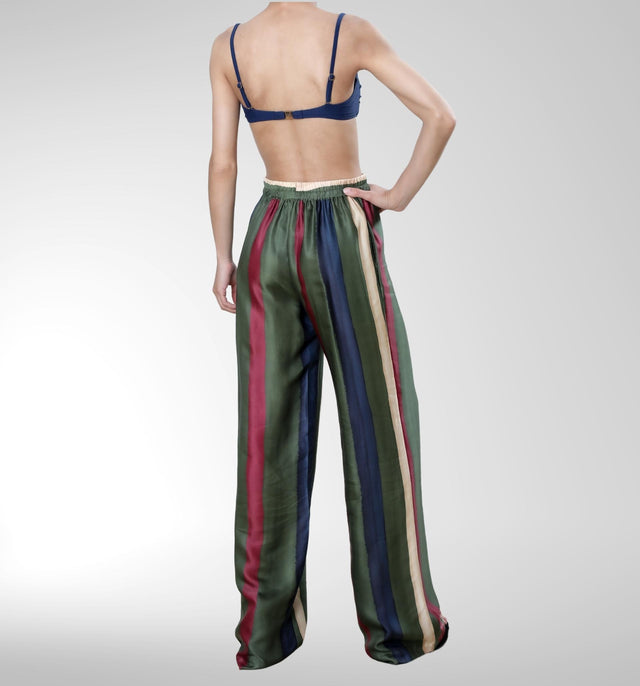 Cayman Wide-Legged Silk Pants | Forest Stripe
Our CAYMAN pants are lightweight, long and flattering, with a comfortable elasticated waistband and an elegant wide leg that skims the sand when you're in flip-flops and looks city-ready when you're in your favorite platform heels.
PRINT
An enchanting forest green with odd stripes of gold, red and blue.
FABRIC
Lightweight 40% silk 60% cotton blend. Recovered from a leading French luxury brand. The silky sheen makes them perfect for evenings, coupled with a cashmere sweater on cooler nights.
FIT
The elasticated waist is forgiving without looking mumsy and the fabric on the thigh and butt will loosen with wear. Long length. Model is 172cm || 5ft 7.5in tall and wears a size 1.
CARE
Machine wash on delicate setting in cool water. Hang to dry. Iron with steam.