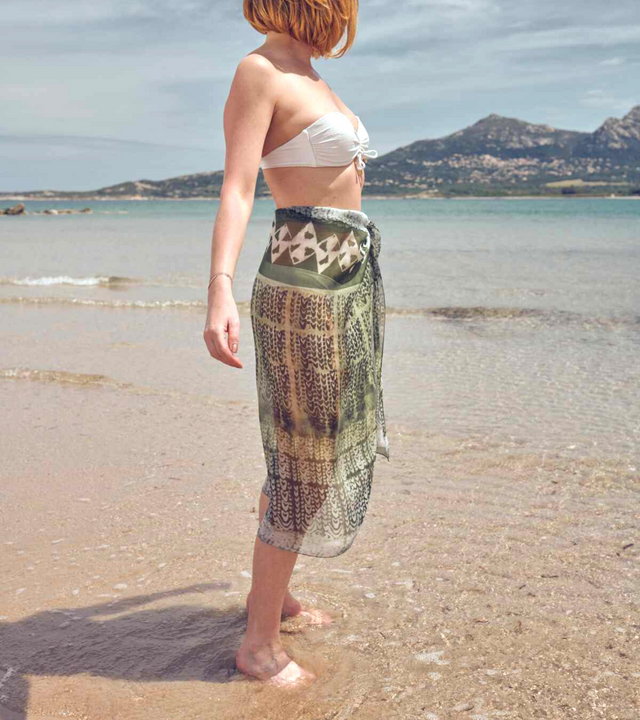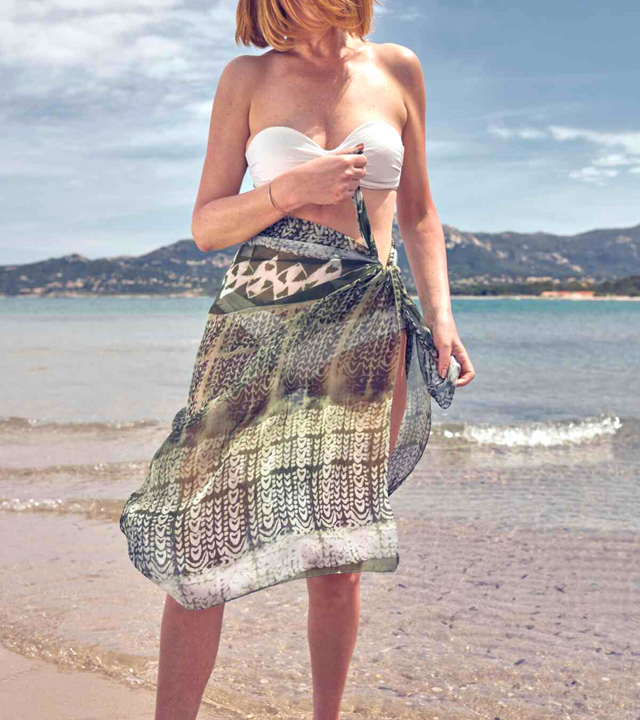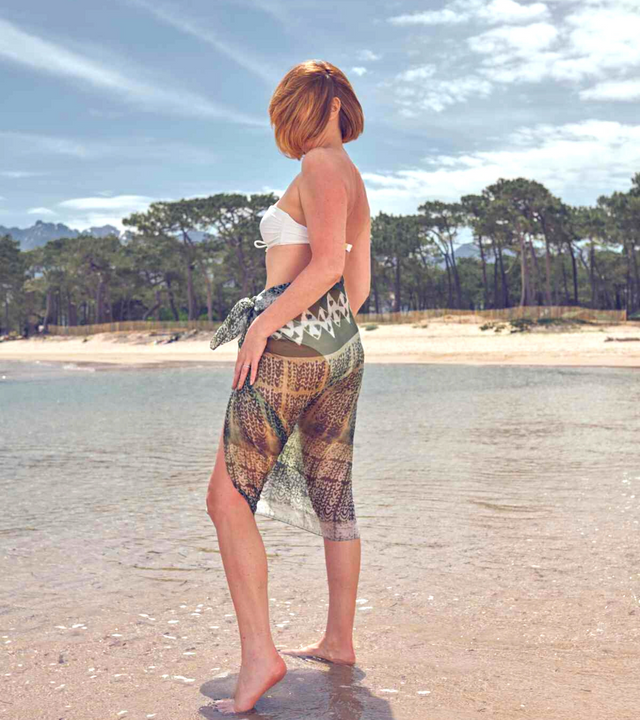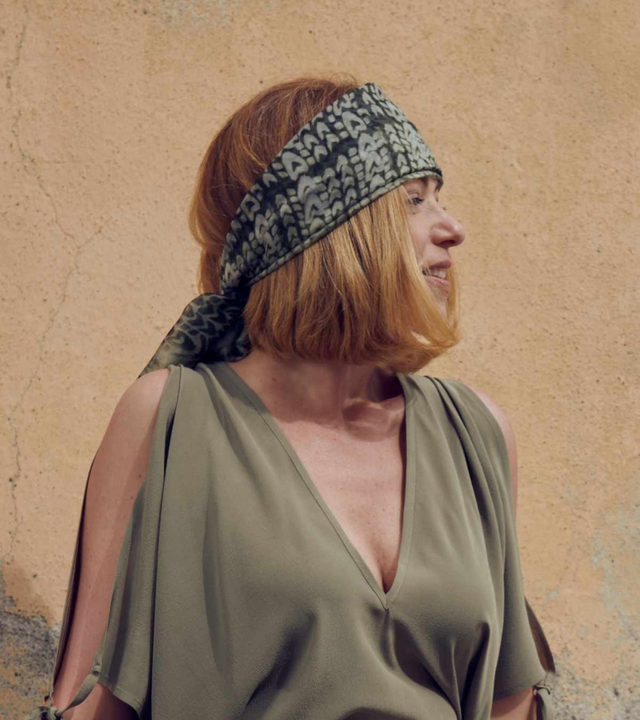 Bahia Beach Pareo | Tribal Fern
Beautifully finished beach pareos made from the finest silk, BAHIA is the versatile must-have for your valise - and your life.  Long enough to be worn as an easy, pool-side cover-up yet light enough to work as a sensational bandeau top, Bahia can also be worn as a très chic neck scarf or a beautifully bohemian headscarf. 

PRINT
A primal pattern of sponge-effect whitewash on a lovely fern green.
FABRIC
100% silk voile. Recovered from a leading French luxury brand.
FIT
The model is 172 cm tall and wears a CRUZ&PEPITA size 1. The pareo measures 100x130cm and ties comfortably around her waist.
CARE
Machine wash in cold cycle. Hang to dry. Iron without steam.