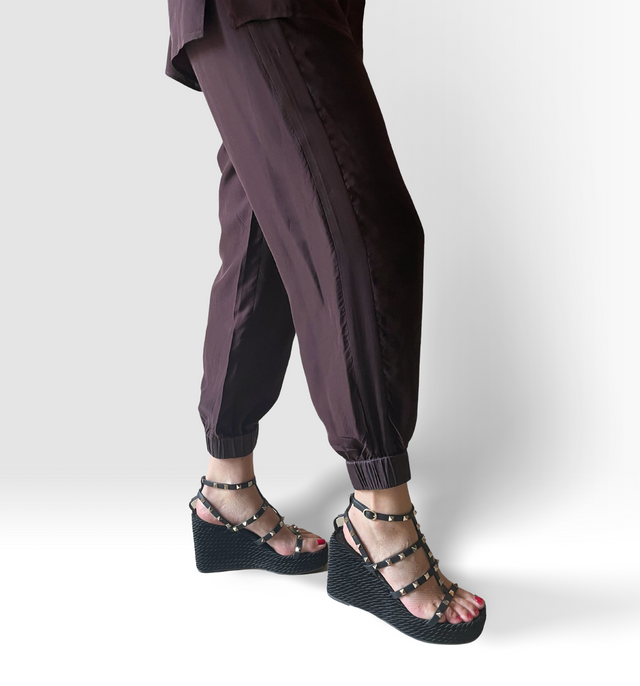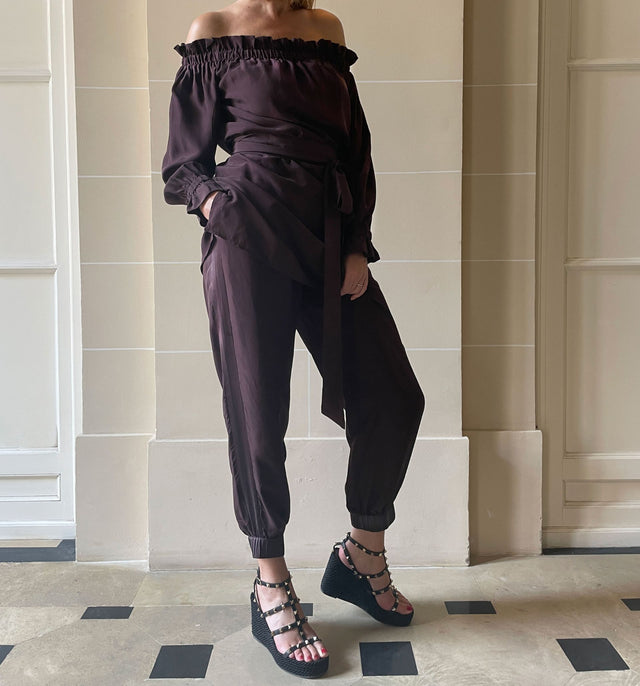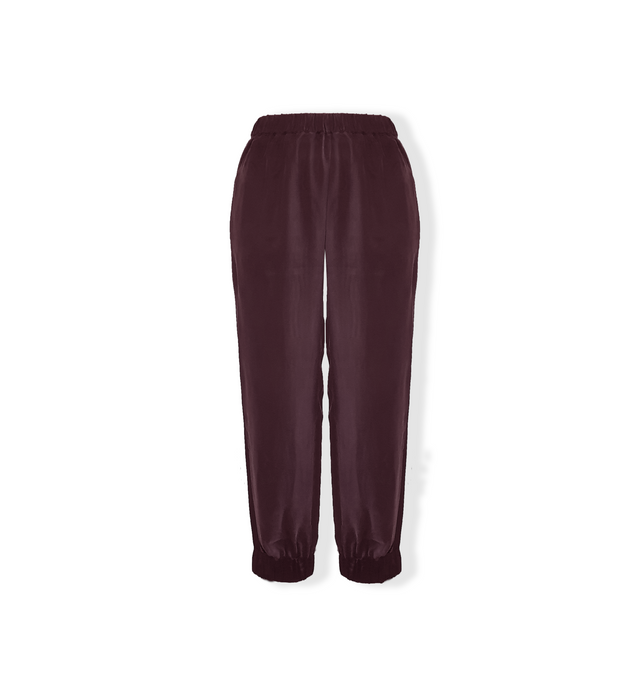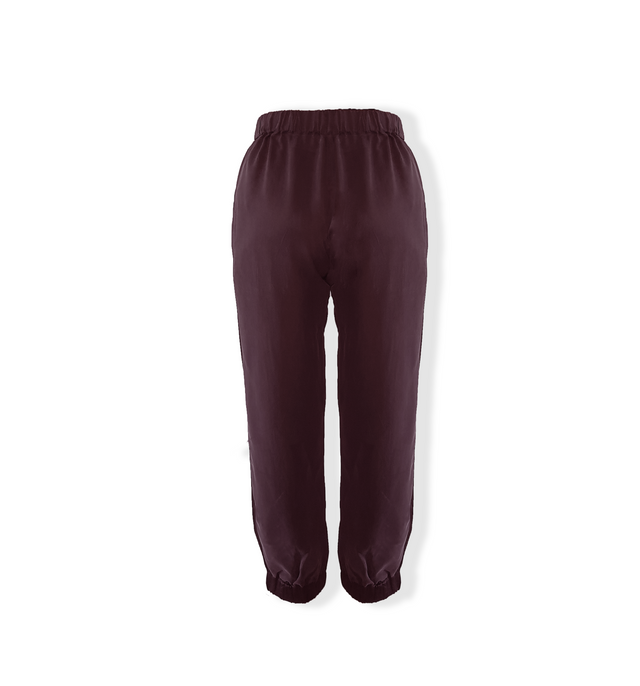 Nevis Lounge Pant | Grenat Bordeaux
These versatile bottoms will take you to the top of your style game. Designed with an elasticated waist, deep pockets, and coordinating side stripes, NEVIS Lounge Pants can be worn anywhere and with anything, from a slick white tank top to a chunky sweater. For a sophisticated yet easy evening ensemble, try pairing yours with a matching KITT tunic.


PRINT
No print. Just a fabulously moody shade of deep, well aged wine. The fabric is double-sided, using the matte side as the main fabric and the satin side for side accent bands and ankle cuffs.
FABRIC
60% silk 40% cotton. Ultra-lightweight. Recovered from one of France's most prestigious luxury fashion brands.
FIT
An easy, pull-on style with a comfortable elasticated waist and ankles. Loose fit. High-waisted for added comfort but can be worn lower on the hip if desired. Model is 172cm || 5ft 7.5in tall and wears a size 1 The figure model is 175cm || 5ft 8.5in tall and wears a size 1.
CARE
Machine wash in cold, delicate cycle. Hang to dry. Steam iron gently. The fabric creases when worn but a bit of steam will have them looking fresh for their next outing.