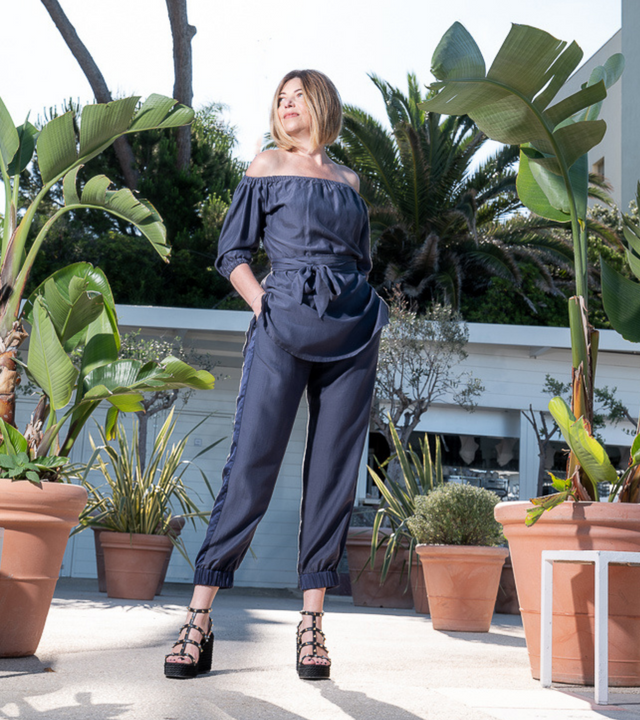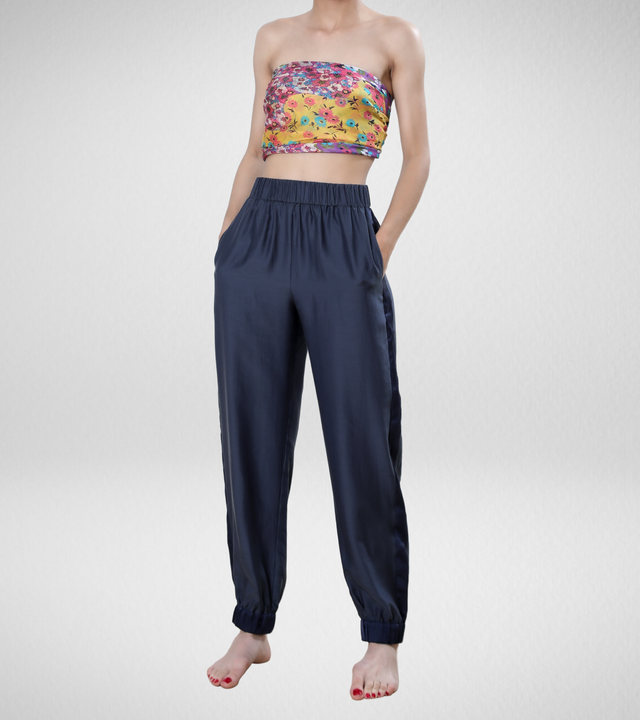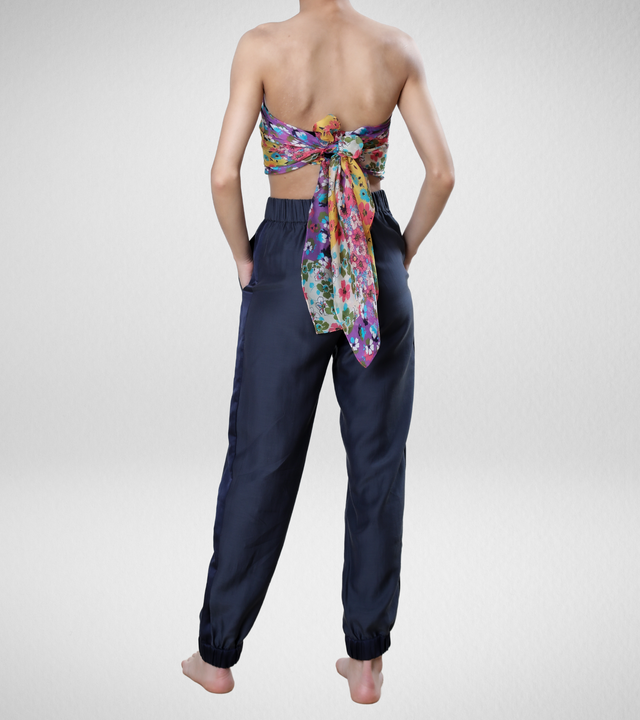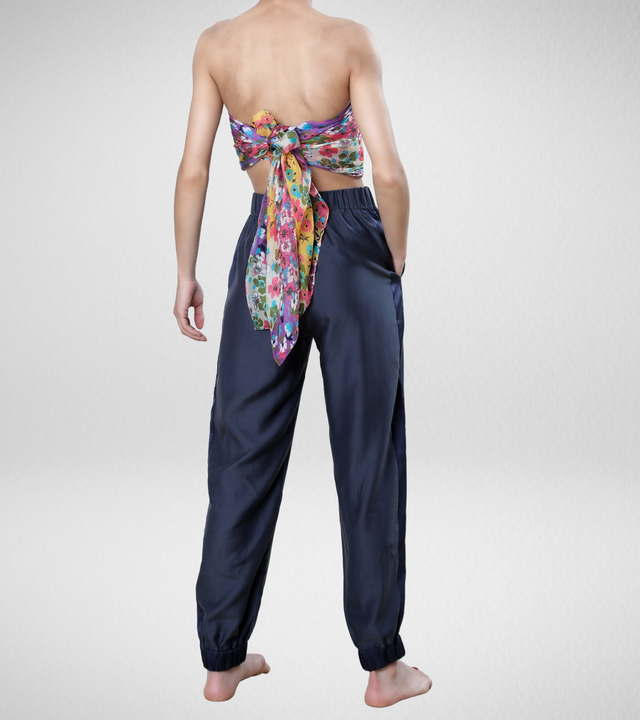 Nevis Lounge Pant | Midnight Blue
NEVIS Lounge Pants evolved as a sophisticated take on the ever-comfortable sweatpant.  With an elasticated waist, deep pockets, and coordinating side stripes, these unbelievably versatile bottoms will take you to the top of your style game, from the beach to the city to a night out on the town.  Pair them with a white t-shirt, a bandeau top, or a matching Kitt tunic top (as shown, soon available online) and wonder at how you ever lived or traveled without them.
PRINT
No pattern. Just a lovely shade of dark blue. The fabric is double-sided, using the matte side as the main fabric and the satin side for side accent bands and ankle cuffs.
FABRIC
60% silk 40% cotton. Ultra-lightweight. Recovered from one of France's most prestigious luxury fashion brands.
FIT
A simple pull-on pant with a comfortable elasticated waist and ankles. Loose fit. High-waisted for added comfort but can be worn either high or low on the hip. Model is 172cm || 5ft 7.5in tall and wears a size 1 The figure model is 167 || 5ft 5in tall and wears a size 1.
CARE
Machine wash in cold cycle. Hang to dry. Steam iron. The fabric creases when worn but a bit of steam will have them looking fresh for their next outing.